Salem Dogs
Salem Dogs has helped just shy of 700 special needs dogs - and that number is rising fast. 
Their focus is on helping special needs dogs when their people experience extreme circumstances. Owner death, hospice, and nursing/assisted living situations are some examples that trigger the need for a new home. In addition, some people find themselves unable to afford medical bills and opt to have their dog euthanized. In those cases, Salem Dogs is often contacted and has either taken in the dog or helped the owner financially. While most of their work is in the Salem, Oregon area, this charity has helped dogs in multiple areas around North America.

Most of these dogs come from the local shelters which do not have the resources to deal with many of the medical and behavioral needs of these dogs. Special needs dogs can be the most expensive to care for and rehabilitate. Dentals, surgeries, skin diseases, neglected infections, broken bones, starving, heartworm, and bodies covered in mats, stickers, burrs, and feces are just some of the things Salem Dogs comes across in their work. One they have been given the medical (and other) care they need, Salem Dogs finds their "heroes": wonderful people who step up and add a special needs dog to their family.  

Their Facebook page is filled with stories of their heartwarming work. Please check it out. Salem Dogs is also known for financially assisting other rescue organizations in need to fulfill their mission ... "Making a difference in their lives, one dog at a time."  This including Salem Hospital's FETCH rescue for patients with stranded pets. (Great name, right?)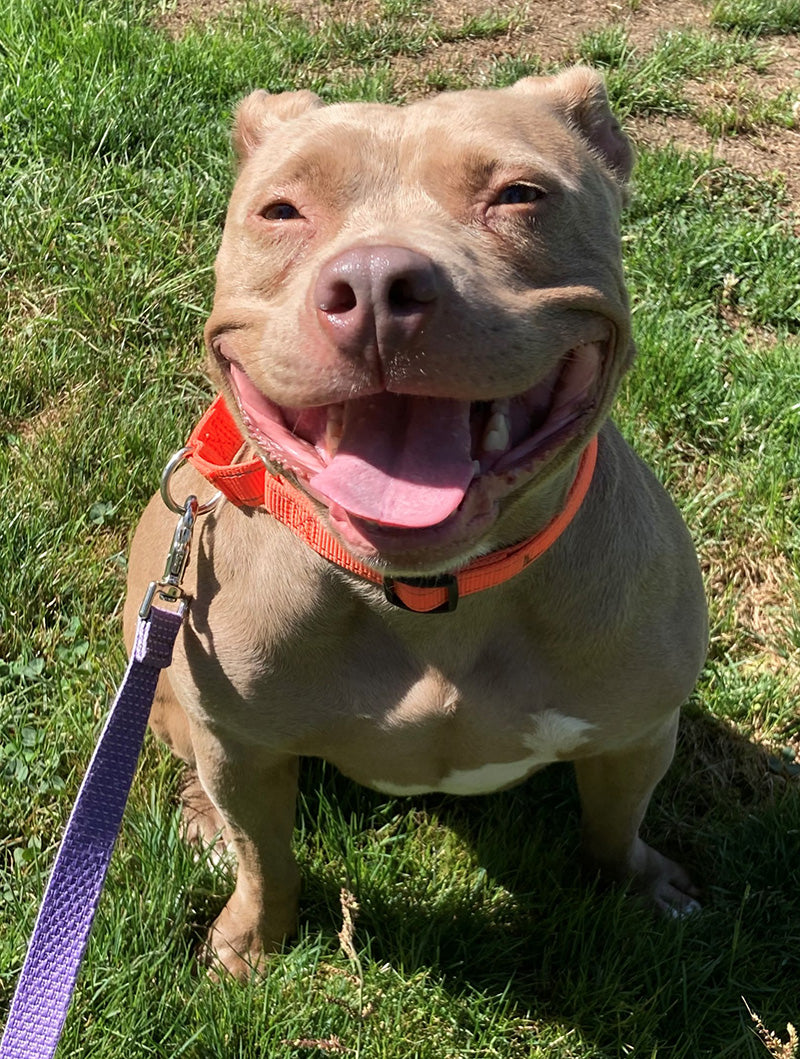 Dimples
Dimples was up for adoption at the Marion County Dog Shelter after she came to the shelter as a stray and no one came to claim her. Several weeks went by without any adoption interest, and that's when Salen Dogs stepped in to help make her more visible. Thanks to this, she has now been adopted! Her new people have shared this pic and we just have to share with you!
Before she was adopted, Salem Dogs submitted Dimples' photo to the Fetch Roasters' Name that Roast contest, and she won! Check out Dimple's Rescue Roast - proceeds for this and all of our other roasts will benefit more dogs through Salem Dogs through the end of the year.
Hannah
Hannah had life-saving and life-changing help thanks to Salem Dogs. At only 8 months old, she had multiple health issues including skin problems, cherry eyes, unhealthy ears and wrinkles. Helping her required extensive veterinary help including surgery to both ears to remove significant blockages. She is now in her forever home and healing well!